The importance of Google Plus for your business location
Google Plus is the second largest social network by registered users after Facebook. But that is not the only reason your business should spend time setting up a presence there.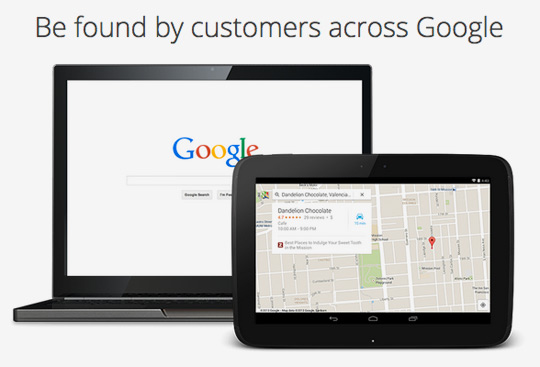 While most businesses see the value of creating a Facebook page to promote their business and interact with users, many seem to opt not to bother with Google +. Businesses often have resource constraints when it comes to marketing and social media, and it's not a surprise that they often decide to concentrate efforts on a few channels.
But Google Plus is more than another social media channel. It's the starting point for having your business show up in Google Maps, or to have reviews and author information appear in search results. In other words, it helps with your SEO efforts.
Leverage the maps
If your business has an obvious address – like a restaurant, shop, or hotel – then it's super-important to get listed with Google. This means that you may appear directly on the map (both on Google Maps and on the many pages that use Google Maps API), as well as in Place results in Google search results. Even if you are just a business with an office address though, it may be worth doing.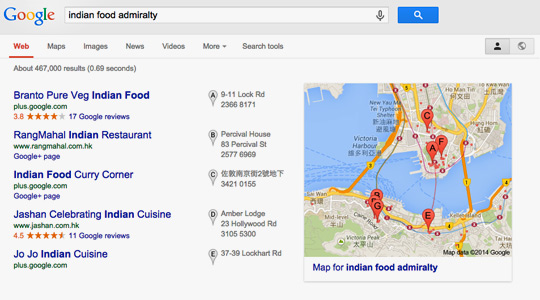 If you don't do this you may still appear in Google maps and Place results, but Google may rely on user generated cues for where your business is, and it may be wrong. We spotted this for one of our clients. Worse, malicious parties could claim your business in your absence and monkey with your details!
Google Plus, and World Domination
Like it or not, Google is leveraging its presence in other areas to motivate businesses to spend time integrating their sites with Google Plus. And you should too. It doesn't take long to create a Plus page and verify your business. If you want to take it further, we can help you customise the design of your page, and integrate it with your existing website.
You can check it out by visiting "Google My Business", formerly known as "Google Places for Business". Get started now.