Branding and Website for Patent and Trademark Attorneys, Letters & Thoo
This week saw the launch of the website for a new business in Hong Kong; the first new project that Turtle has completed since a sabbatical of some six months from new projects. We were keen to get back to it.
Letters & Thoo is a new patent attorney firm based in Hong Kong.  L&T are not afraid to think in new ways, and our first goal was to create a brand identity for the fledgling business that communicated their values and their personality.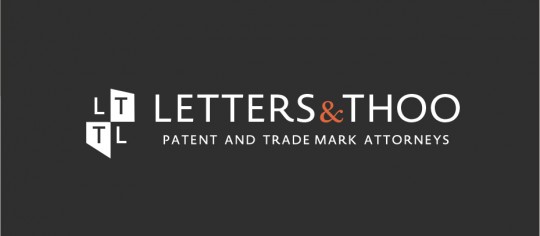 We reached consensus around a mark that conveys stability and credibility, while using bright colours and fonts with character to highlight that this is not your usual stuffy patent service company.
First impressions go a long way in the patent world, and we created unique, eye-catching collateral using high-end materials and processes. We then created a responsive website to showcase their service offering and practice areas with a clear structure and hierarchy. We used the WordPress platform to allow L&T to update their site easily.
clean and responsive
Having spent much of the past year learning new tricks in the fields of typography, responsive design, HTML5 and WordPress, we were very happy to see it all come together for this project.
You can check out the site here, for all your patent, trade mark, and registered design service needs.